The Story of îlot Colombo
îlot Colombo is the creation of Kasun and Laura, who shortly after meeting realised they both possess a love for handcraft, especially interior products. After a family member was struggling to find unique tiling for their home renovation project, Kasun and Laura set out in helping them and in turn îlot Colombo was born.
With the creation of îlot Colombo, came a history lesson and education in this centuries-old craft of cement tile making. Kasun and Laura set out to learn from the best cement tile makers in Europe and created their own workshop in Colombo, Sri Lanka where their tiles are handmade.
A Sustainable Focus
îlot Colombo cement tiles are entirely handmade by skilled craftspeople in Colombo, Sri Lanka and the manufacturing process is considered and sustainable.
Using cement, natural pigments, mineral dust and sand, each tile is made using a handmade brass mould which can be crafted to suit your needs. As we manufacture on a needs basis, we limit wastage in our process and have initiatives to recycle and reuse tiles that have errors in production.
Our Mission
To create inspiring spaces that light people up, draw on their senses and create a feeling of belonging. We design and build together with our makers, collaborators and customers all over the world, to create iconic and uplifting spaces.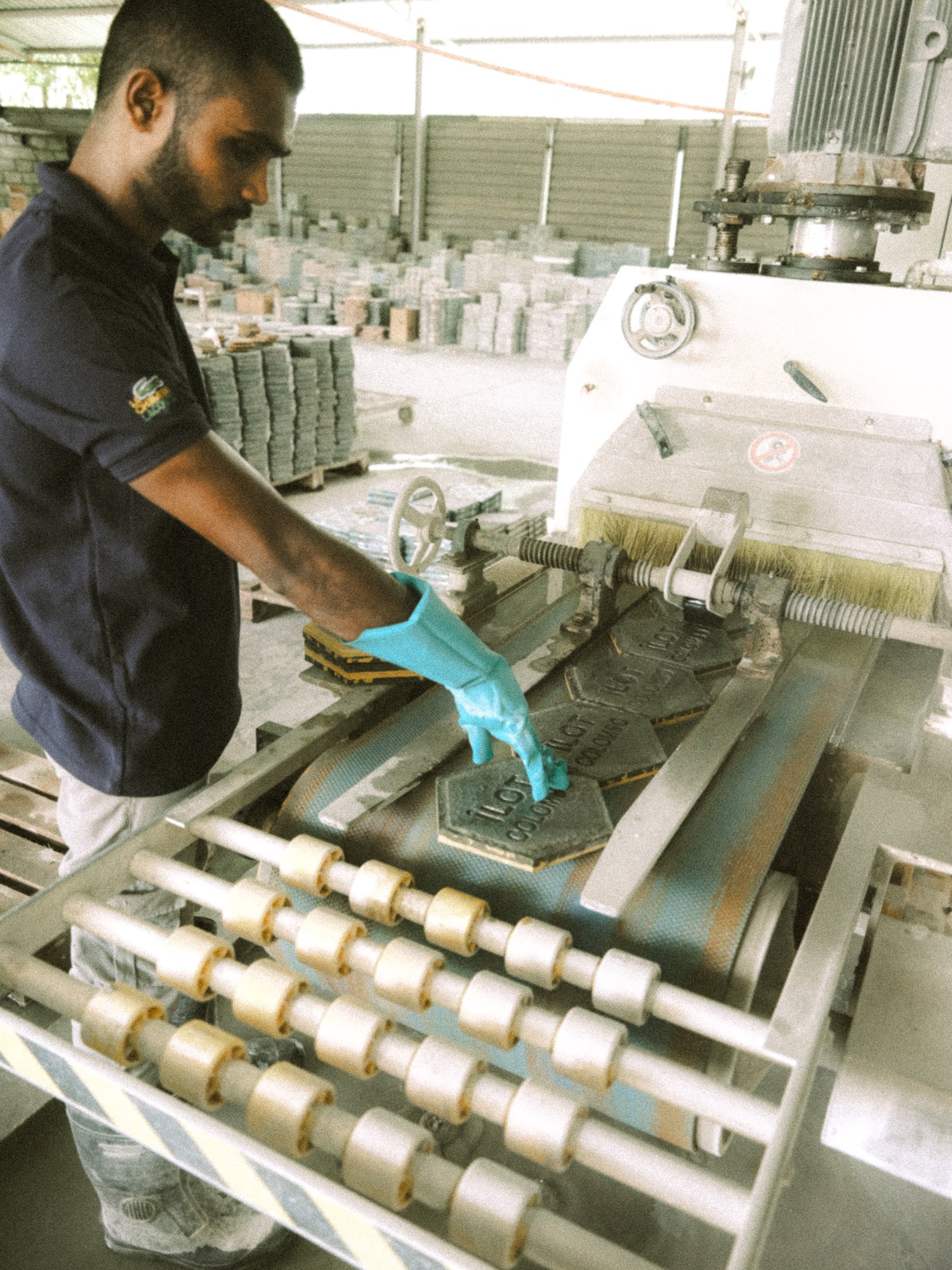 Cement Tile Manufacturing
Our cement tiles are not only aesthetically pleasing but also exceptionally durable. Unlike their porcelain counterparts, our tiles can withstand wear and tear without any damage. We use organic oxide pigments, ensuring the colours of our tiles remain vibrant even after years of use. Our tiles are living products that age beautifully, developing a charming patina over time. If you want to enhance the character of your interiors, our durable cement tiles are the perfect choice.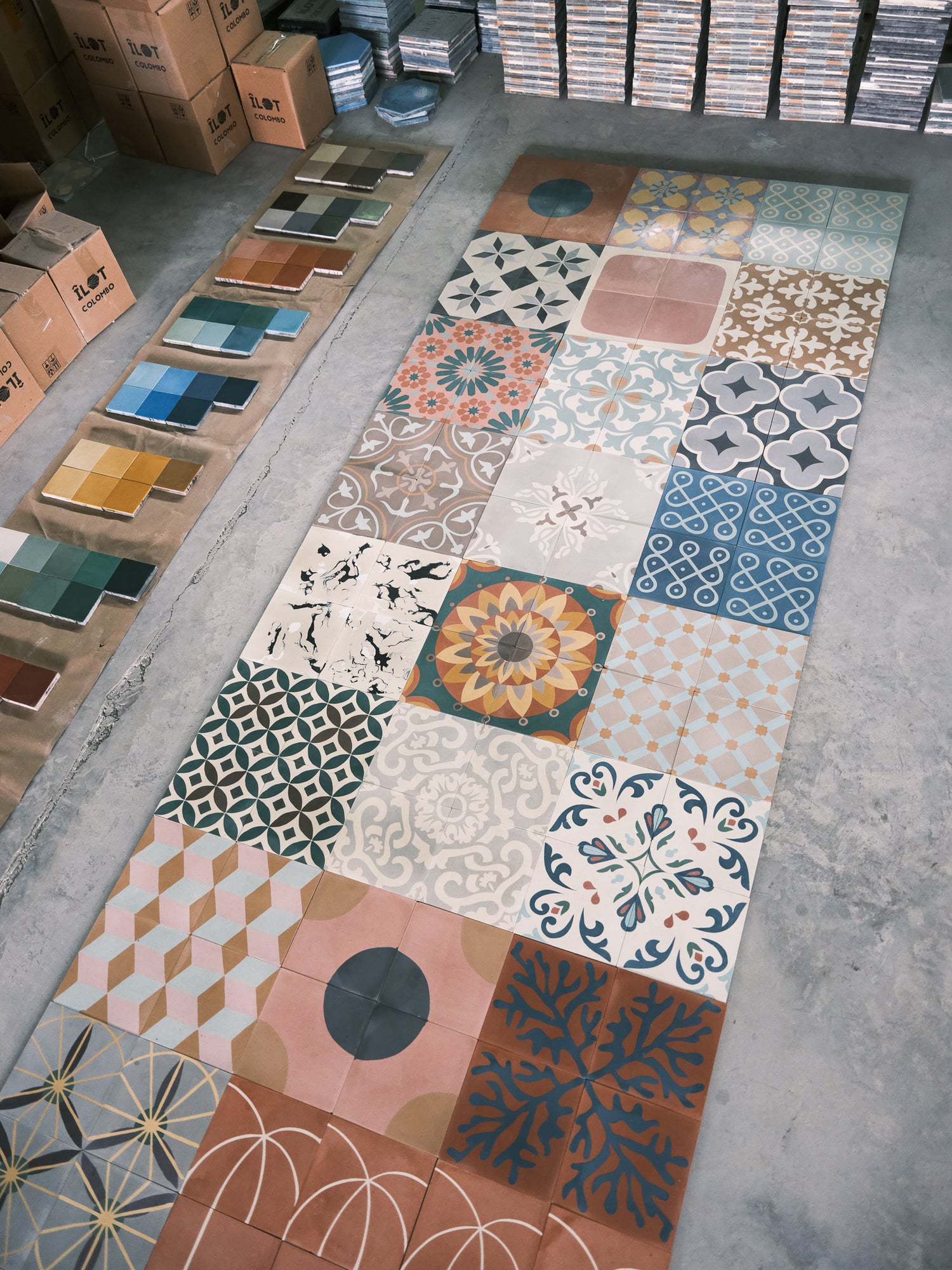 Our Collections
Our collections are created in collaboration with artists, designers and architects from Sri Lanka. We are inspired by our tropical island and the creatives who live here. We have a selection of designs to choose from which can be customised using colour. Or if you choose to custom make your own design, we can guide you in this process as well.
ENQUIRE TODAY
Inspiring Spaces
At îlot Colombo, we're passionate about creating unique and durable cement tiles that not only enhance the character of your interiors but also inspire joy and creativity. Our collection features about 20 different patterns and 100 tones, all of which are suitable for paving floors and walls as well as decorating furniture. Whether you're looking for a classic French style or want to draw inspiration from Sri Lankan natural beauty, our exclusive contemporary patterns are sure to spark your imagination. And if you have a specific design in mind, we'll make it happen! With endless possibilities, our cement tile collection is perfect for those who crave a touch of whimsy and fun in their homes.